WELCOME TO JACKSON, LOUISIANA HOME OF THE
Important: New museum hours:
Saturdays 10am - 4pm and Sundays 1:30pm - 4:30pm
---
Nestled deep in the Florida Parishes of SOUTHERN LOUISIANA is one of the State's hidden treasures,
the
REPUBLIC OF WEST FLORIDA HISTORICAL MUSEUM
.
Located in Jackson, La., just North-East of the capital city of Baton Rouge, this treasure of Civil War and military artifacts,
antique cars, planes and carriages, Antebellum furnishings, ship models, wildlife, and musical instruments is a
"must see" when visiting the Gulf South. The proud history that IS LOUISIANA is brought to life in every exhibit.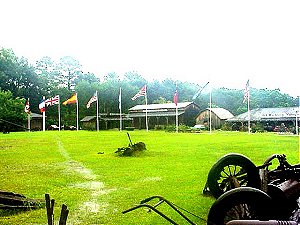 On East College Street, in the heart of the Old Centenary College District, flags depicting the history of the Feliciana Parishes proudly fly over the courtyard. At the rear of the museum park area are buildings containing the cotton and grist mills, art and crafts shops, and the Music Pavilion which houses an original 1927 Mighty Wurlitzer Theatre Organ.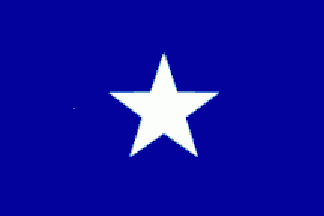 The Bonnie Blue Flag
On 9 January 1861, the Convention of the People of Mississippi adopted an Ordinance of Secession. With the announcement of the Ordinance, a large blue flag bearing a single white star was raised over the capitol building in Jackson. Click here to read more........
...Original Louisiana Cotton Gin

1920's gasoline powered grist mill

Diorama depicting the Battle of Jackson Click photo for more info

Also featuring Louisiana's only publicly
accessible and playing theatre pipe organ.
Click photo for more info.

Classic and vintage motor and
horse drawn vehicles.
Click photo for more info.
---
DIRECTIONS
From Baton Rouge, take I-110 north to U.S. 61 (exit 8B). Travel north on U.S. 61 for 12 miles, turn right on Highway 68. Travel east for 11.5 miles, turn left on Highway 10 at the traffic light. Travel two miles into Jackson, turn right on College St.. The museum is 2 blocks north on the right.
NEW MUSEUM HOURS

Saturdays 10am - 4:00pm Sundays 1:30p - 4:30pm.

ADMISSION

$2 for Adults
50 cents for children
---
The Republic of West Florida Historical Association
P.O.Box 1000, Jackson, La. 70748


For further info, email harv707@aol.com
---
This page is maintained for the East Feliciana Parish Chamber of Commerce by DeMajo Web Services.